Organizers Contact Information: For all Inquiries
Sruthi: (703)-623-8695
Kapiduach: (832)-428-5355
Our mission
Our goal is to provide a safe and nurturing environment where kids have the opportunity to deepen their faith in our spiritual path, strengthen former friendships and create new ones, imbibe values that can be carried through daily life, develop a positive service attitude, and have unforgettable fun throughout the whole journey.
We are so excited to bring you the 6th annual Camp Ignite trip in Falls Lake, North Carolina from June 24th-June 30th. Join us for 6 fun filled days of water sports, group discussions, team building activities, and much more! From swimming in lakes to late night bonfires, Camp Ignite offers numerous ways to have fun while keeping Krishna in the center.
Throughout this trip, the kids will be playing sports, engaging in thought-provoking discussions, taking hikes, participating in epic kirtans, and indulging in some of the best prasadam ever! Camp Ignite gives kids the opportunity to meet kids from different states with similar interests and provides a chance to create friendships and memories that last a lifetime.
Register starting March 1st, 2019 for amazing memories, lifelong friendships, and an uplifting spiritual step forward. Sign up for our email list and follow us on Facebook to get the latest camp updates. Feel free to contact us at campignite.tsi@gmail.com for any questions or further information.
Packing list and all other necessary information will be sent out shortly.
Drop off (At Camp Grounds 3:00pm-4:00pm)
Pick up (From Camp Grounds 11:00am-12:00pm)
Where: Falls Lake, NC (13304 Creedmoor Road, Wake Forest, NC 27587)
When: June 24th- June 30th 2019
Who: Ages 10-16
Cost: $155
Spots No longer Available
If You Have Already Registered & Have Not Paid Please Do So Through This "Pay" Button
Please do not pay if you have not already registered
If You Have Already Registered & Have Not Filled The Liability Form Please Do So Through This "Liability Form" Button
There will be transportation shuttles from ISKCON Potomac June 24th and back from North Carolina on the 30th.
Availability Limited(First Come First Serve)
For those flying into Raleigh
Deva Madhava das has been practicing bhakti yoga for 8 years and has been a part of starting two vibrant projects in North America, The Harmony Collective in Michigan and the NYC daily Harinama in NYC. His favorite book is Srila Prabhupada Lilamrta, his favorite prep is dosa with cilantro chutney and his biggest fear is bad kartal players. He's excited to return to the state he grew up in for some good fun and association with everyone at Camp Ignite.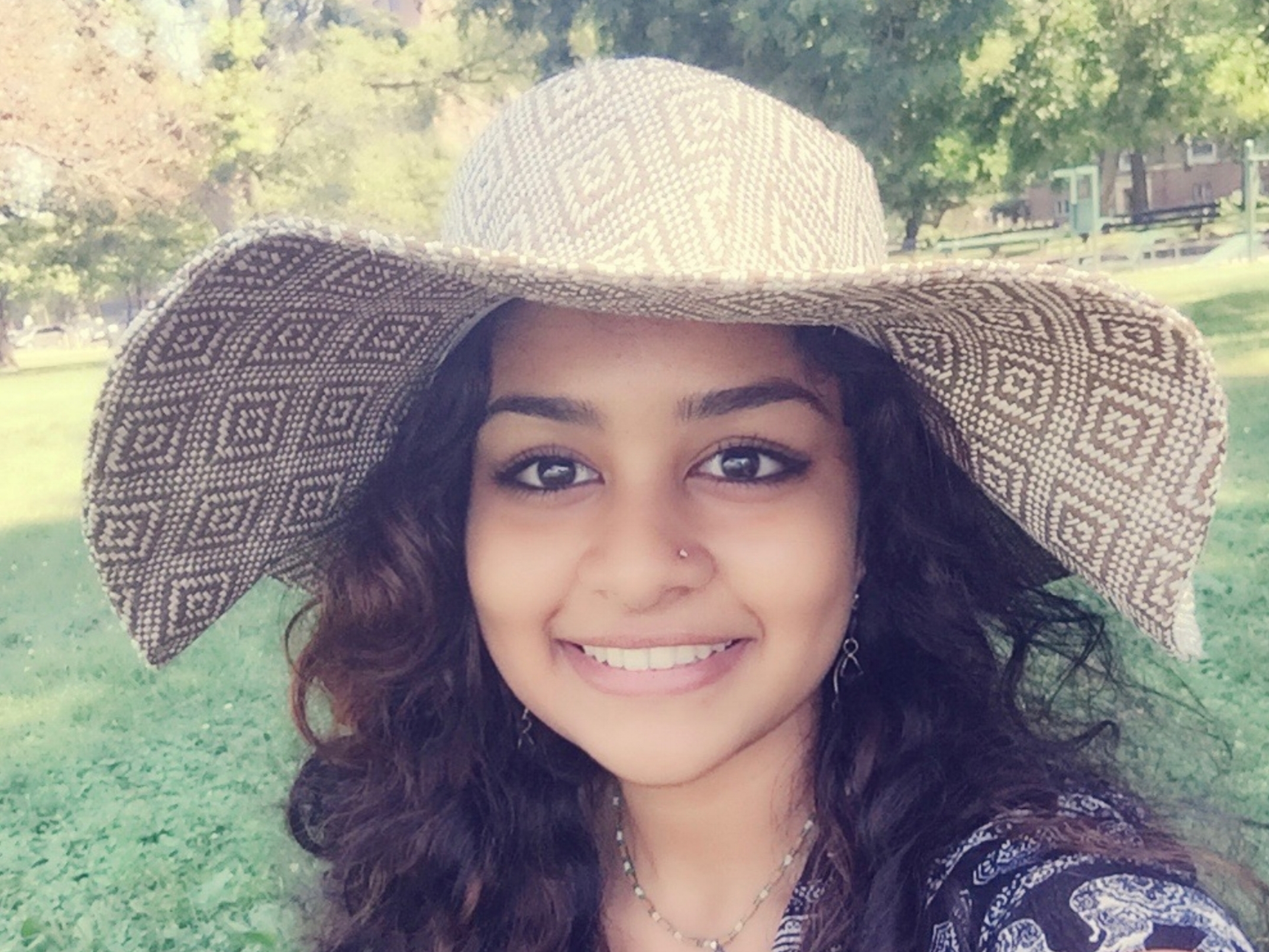 Sruthi Mungara |
Washington D.C
Hare Krishna! My previous experience as a camp counselor had an extremely positive impact in many aspects of my life and I would love to carry out this service as an attempt to give back. I love working with people, building new friendships, and creating an atmosphere of comfort and fun for those around me. Also, I absolutely love Gulab Jamuns :0) I look forward to utilizing my abilities in the best possible way to make Camp Ignite a meaningful and unforgettable experience!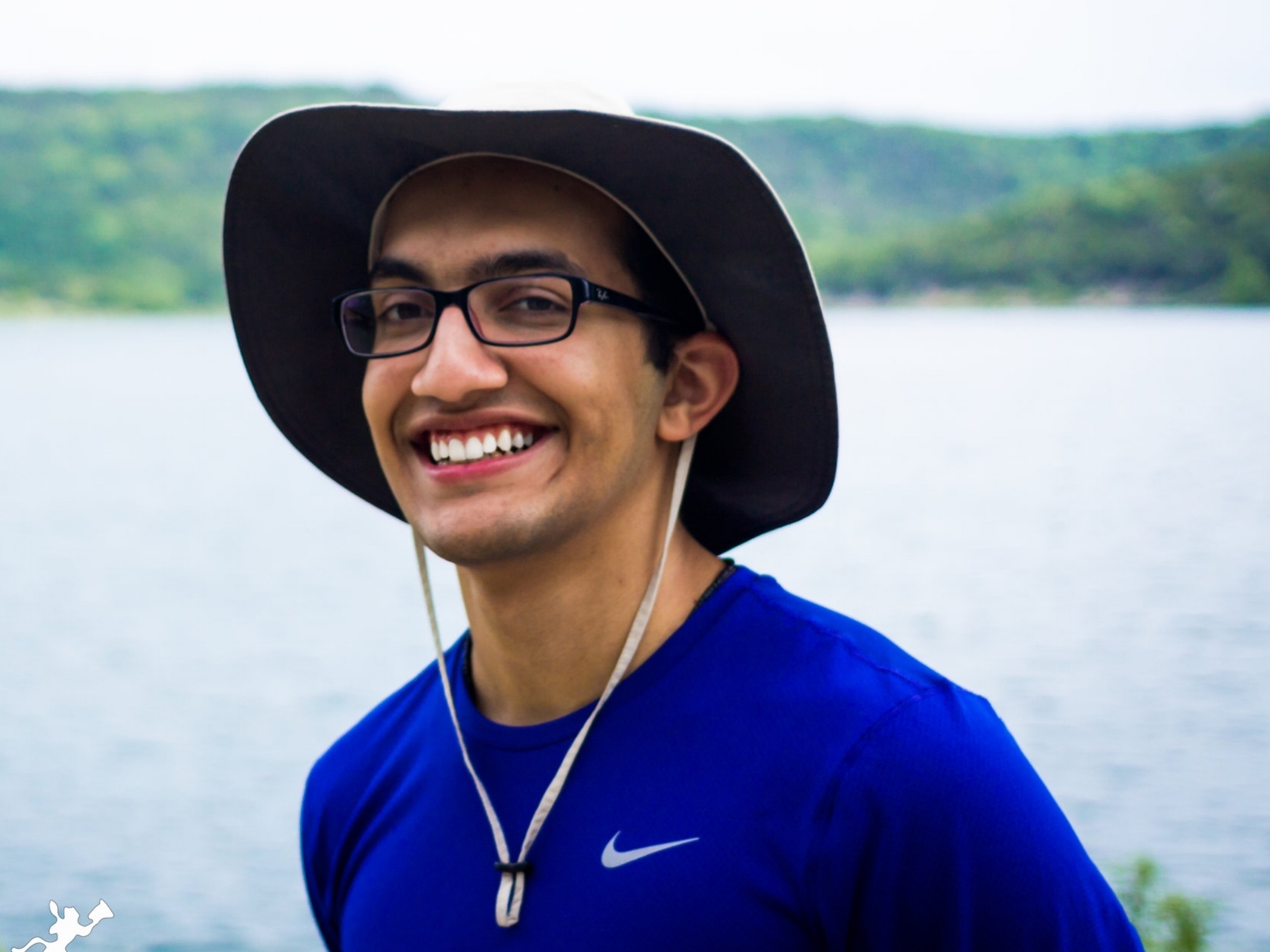 Kapiduach Echarry |
Houston, Texas
Hare Krishna! After attending Camp Ignite as a counselor last year, I really admired what was being done to cultivate great qualities within all these young kids. I strive to continue to make this camping trip a memorable experience that positively impacts everyone present. Through my life experience, I have developed the ability to easily connect with people of all ages which is something that I think will help me better serve all the campers. Thank you for allowing this trip to take place by trusting us to play an important role in shaping your kids' future.
Hare Krishna! My name is Darshina and I can't wait to hang out with the next generation of this spiritual family! My hobbies include martial arts, painting, film, and prasadam. I also love to write and direct childrens' plays at the temple. I'm so excited to connect with you all!
Haribol. I'm very excited to be a part of this camp. Krsna consciousness is the most precious gift we have and can give to the youths who are the future. Being born and raised in ISKCON Juhu Mumbai India, I really appreciate Krsna conscious environment. I love working with children and showing them how KC makes us an amazing human being. Association is the key. Chanakya pandit says"Just as impressions on a clay pot cannot be changed after they are baked, similarly impressions on a child's mind is irreversible and stays forever." I hope to come and exchange various ways to present KC in a fun and enjoyable way in order to create an experience which will last us a lifetime.
Hi, I'm Siddharth Gediya. I'm 18 years old. When I was in middle school I went to the first camp ignite and it was a great experience. This year I'm coming to help give a new generation of kids an even better experience.
Hare Krishna! I had the amazing opportunity to attend the very first camping retreat (2014) in which I was taught many values regarding friendship, integrity, and self acceptance. My previous/current experience as a Sunday school teacher for the D.C youth group has helped me be more open and interactive with kids of all ages. I can't wait to spend time with everyone and I'm looking forward to having a great time!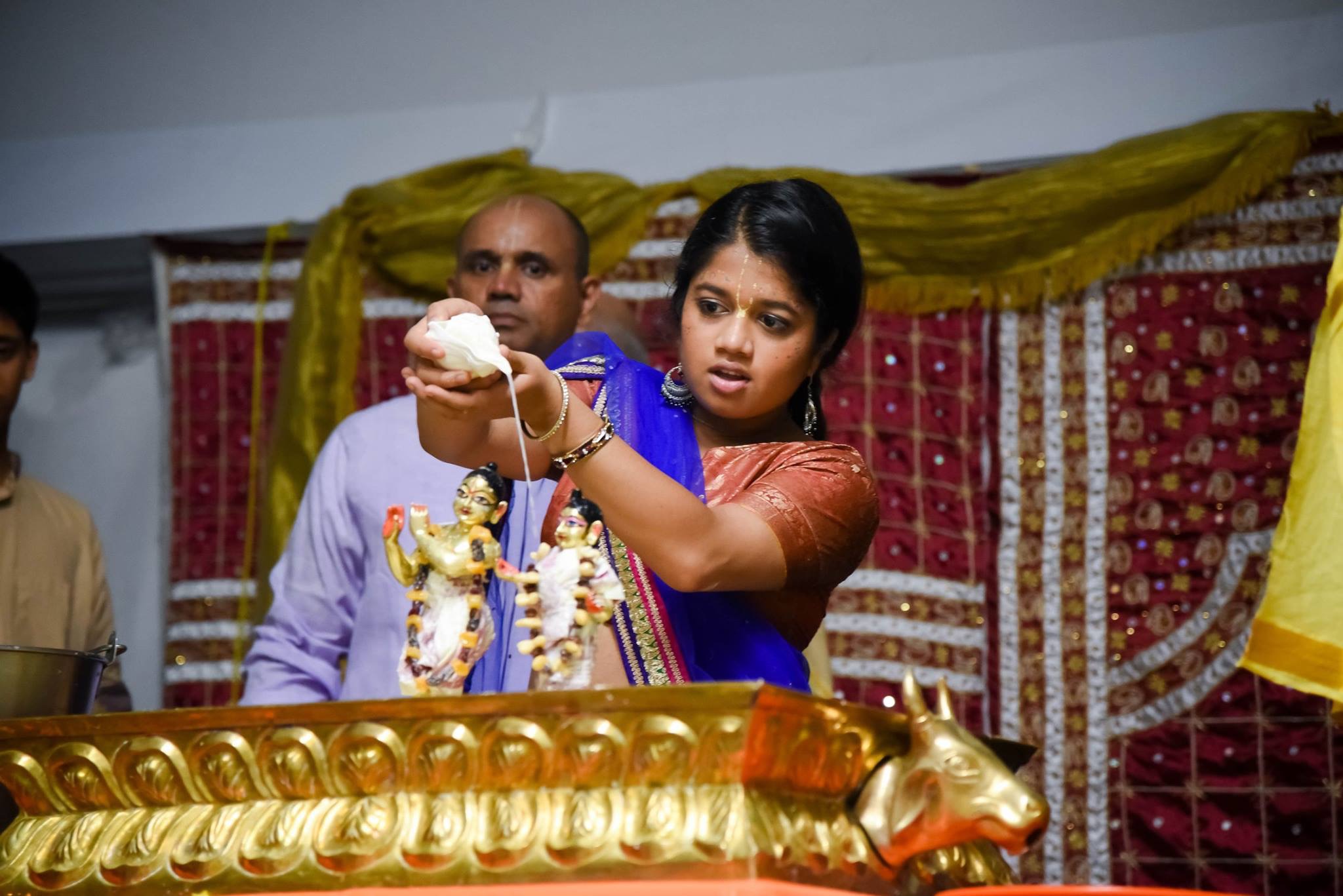 Haribol! My name is Pooja and I am so excited to come to Camp Ignite this year! I am looking forward to spending time with everyone during this camping trip and can't wait for all of the fun! In my free time, I enjoy reading, making music, nature, and talking to people :) Also, I am straight out of high school and I am going to make this the best summer ever! See you guys then!
Haribol! My name is Gopakanya. Two things I love are nature and association with devotees. This year as a camp counselor, I am excited to share my love and enthusiasm for Krishna. In Chapter 6 text 24 of the Bhagavad-gita Krishna says "The process of bhakti-yoga can be executed successfully with full-hearted enthusiasm, perseverance and determination by following the prescribed duties in association of devotees and by engaging completely in activities of goodness." I can not wait to serve these young devotees with my intellect and enthusiasm for Krishna!
Haribol! This is the first time I will be a counselor for TSI Camp Ignite and I couldn't be more excited!!! My childhood was filled with camping trips and retreats for youth and I'm so excited to be giving this opportunity to others! Nothing is more important to me than guiding the next generation and I have no doubt that this is a trip none of us will ever forget!
Hare Krishna! I started my journey as a camp counselor in 1992 at camp Krishna. I became a Sunday school teacher and worked for many years on developing a model for a Devotee day school. Since that time, I have received official training in Waldorf education and have lead a devotional preschool, after school classes in devotional arts, become a yoga teacher, taught yoga in public elementary schools, and assisted and lead Bhakti camps in DC and upstate NY. I am a mother of 3 amazing souls. My intention is to be fully present for the kids that are attending camp ignite. As a counselor I would like to learn from them how Krishna is in their lives. I will do whatever is needed to serve them and care for them.